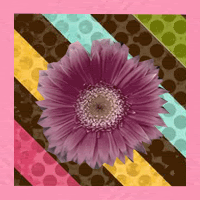 If you don't know, RF was started by
Prism
@ A Girl of Many Colors. Thanks for lettin' us participate, girl! I love your blog!
Followers
I have two more followers since last week!!! :) And here they are:
Clara Serrano (no link on her, I don't know why...)
AND
Eldarwen Fairaliel
AND
Brooke (no link...)
I think that's all, if I missed you, please tell me! I'll add you asap! :)
Contests going on
Maggie's giveaway
Poppy's award contest
That's all right now, but I'm going to be doing a giveaway very soon, so keep checking up! :)
Great movie/website!!!!! A must see!!!!
www.jesusisworthit.com
New blogs/websites that I'm involved in
Mission Minded Teens
Imagine Magazine
Questions for you
(thanks to
Maggie @ Behind the Teen Scene
for the idea!)
What is your favorite thing about my blog?
What do you dislike on my blog?
What is your favorite kind of post?
What kinds of posts do you dislike?
Do you comment?
If so, thanks! If not, why?
Please give me some answers! I need to know! You can copy and paste the questions into the comment box, and fill in the answers. Thanks!
A tag from Prism!
What is your favorite Christmas Carol?
O Come All Ye Faithful
Do you have an artificial tree or do you get a real one?
artificial
Where you live do you get snowy Christmas's?
rarely, but, we have gotten some before.
What is your favorite Christmas tradition?
visiting family
What is your favorite Holiday? Why?
Christmas!!! Celebrating our savior's birth, visiting family, making gifts, sugar (of course!), etc, etc, etc.
Do you go caroling?
no, but this year I will!
What is your favorite Christmas movie?
um...
Do you like listening to Christmas Music?
oh yeah! Josh Groban's (sp?!) Christmas album rocks!
Do you believe in Santa Claus?
negative.
What is your favorite Christmas meal?
hmmm. I don't know.
Do you write people Christmas cards?
I did for my friends last year! But, that's it. I usually just send a "Merry Christmas" email. :P
Are you looking forward to Christmas?
Oh yeah!
Do you have a manger scene?
yes siree!
Will you wish anyone Merry Christmas?
Oh, yeah! MERRY CHRISTMAS!!!!!!!!
I tag everyone that leaves a comment on Mission Minded Teens, telling us how you like it! (c'mon! that's easy, people!)
Oki doki, I've gotta go! God bless!
In Christ,
Buttercup